When you are designing your website, one of the most important things to consider is how it will look across different devices. If you have a website that only looks good on desktop computers and mobile users can't access the content they need on their phones or tablets, then you have a problem. When it comes to website design, you have two options: responsive or non-responsive. What's the difference? A non-responsive website is designed using coding that is specific to desktop computers—which means that if someone views your site on their phone or tablet, they won't see the same content as when they view it on a larger screen. If you own a website and haven't heard of responsive design, I'm sorry to say that you are seriously behind the times.
Responsive design is simply the practice of creating websites with content that can be viewed on any device, including smartphones and tablets. If you're currently running a business, then you're probably aware of the importance of having a website. However, just because your business has a website doesn't necessarily mean that it is effective or optimized for mobile devices. In fact, most businesses still don't have websites that are mobile-friendly and this is costing them money. Responsive design is an approach to website development that ensures your site looks good on any screen it's viewed on. It's important because more people are using mobile devices to surf the web than ever before—and they expect sites to be easy to use and look great no matter what device they're using.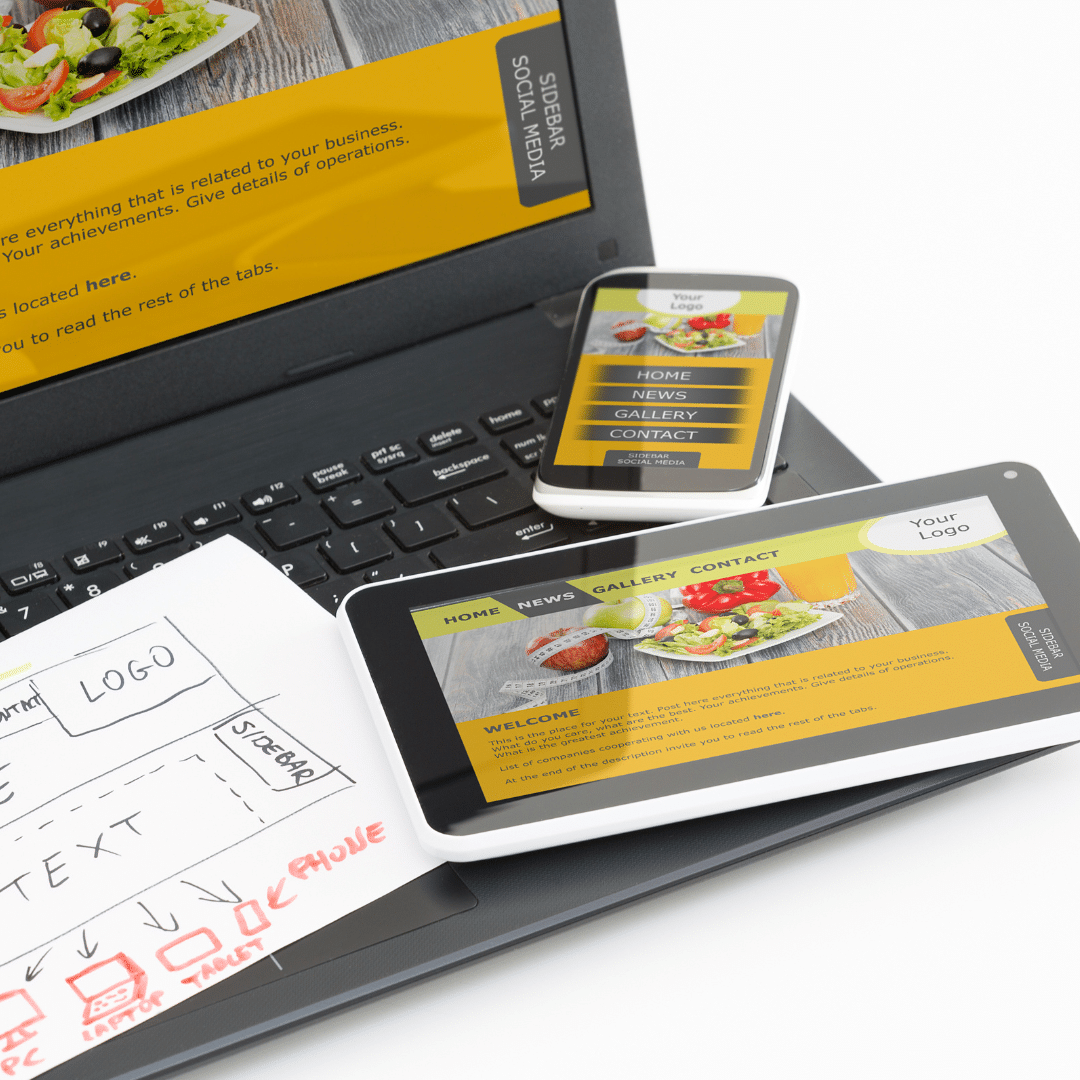 In today's digital age, having a website is essential for any business or organization. However, having a website that is not optimized for different devices is no longer acceptable. With the proliferation of smartphones, tablets, and other mobile devices, it is important to have a website that is responsive to different screen sizes.
Responsive website design is the practice of designing websites that adapt to different screen sizes and devices. This means that your website will look great and function properly on any device, whether it is a desktop computer, a tablet, or a smartphone.
Here are some of the benefits of responsive website design:
Better User Experience
A responsive website design ensures that your website is easy to use and navigate on any device. This means that your users will have a better experience and will be more likely to return to your website. It loads faster, fits the screen size, and is easier to navigate, which can lead to increased engagement, longer sessions, and higher conversion rates.
Improved SEO
Google has stated that responsive website design is their recommended configuration for mobile-optimized websites. This means that a responsive website design can improve your search engine rankings and make it easier for people to find your website online.
Cost-Effective
Rather than creating multiple versions of your website for different devices, a responsive website design allows you to have one website that works on all devices. This means that you save time and money by not having to maintain multiple websites. It requires less maintenance and updates, and it saves you from having to create separate marketing campaigns for each platform.
Future-Proof
As new devices and screen sizes are introduced, a responsive website design ensures that your website will still look great and function properly on these devices. This means that your website will be future-proofed and ready for any new technology that comes along.
Mobile usage is on the rise
According to Statista, mobile devices account for more than half of all internet traffic worldwide. This means that more people are accessing the internet, and having mobile-friendly devices than from their desktops or laptops.
In conclusion, responsive website design is essential for any business or organization that wants to have a successful online presence. By creating a website that is responsive to different devices, you can improve the user experience, improve your search engine rankings, save time and money, and future-proof your website. So, if you haven't already, it's time to make your website responsive.